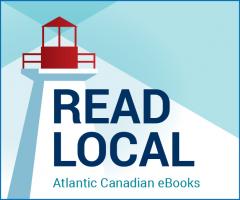 Public Libraries across Nova Scotia are excited about an initiative to encourage library users to Read Local! 
Read Local is a new project that puts hundreds of Atlantic Canadian authored and published ebooks onto Nova Scotia library users' devices.  In partnership with members of the Atlantic Publishers Marketing Association, public libraries will be providing greater access to our region's eBooks. 
Your free public library card is your key to unlocking local authors, information, history and publishers.  
No matter what your favourite genre is, you now have the opportunity to read more locally created ebooks.
Access to the Atlantic Canadian eBook Collection is specific to the library where you have your library card.  Is your library card from Halifax Public Libraries, or do you have a card with another Nova Scotia Public Library?
Don't have a library card?  Contact your local library to get started!