Senior's Week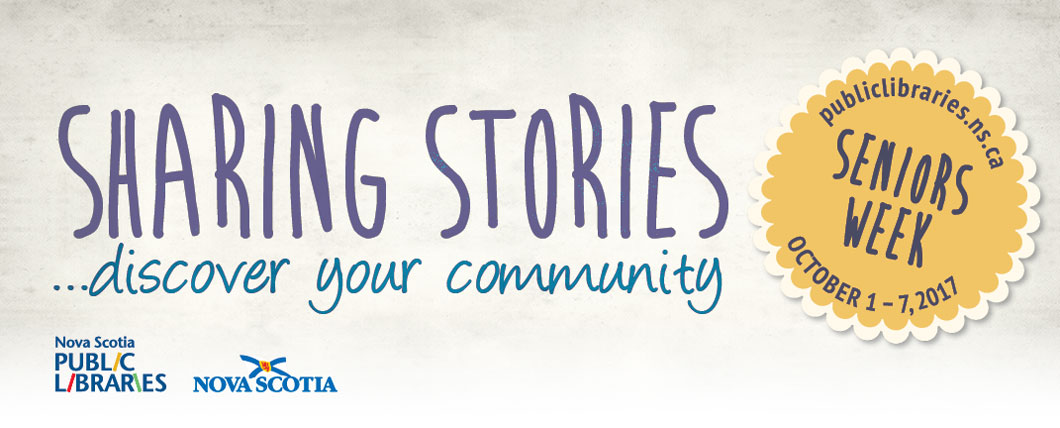 From October 1 - 7, 2017 the focus in libraries will be on seniors. Seniors Week is a province-wide initiative which focuses on programming, services, books and materials for seniors at the nine public library regions in Nova Scotia. It is one of the many activities taking place in October, Canadian Library Month, and overlaps with the Provincial and Federal Seniors Days on October 1st.
Highlighting a diverse array of programs, services, and activities in a variety of library locations across the province, there is sure to be something for everyone. From games to movie screenings; information sessions on pensions and healthy lifestyles; conversations in English as a second language; hands-on sessions in knitting and crafting; to traditional author readings and book club sessions; libraries have this to offer – and more!
Check out Seniors Week 2017!  For a listing of this year's programs and events taking place during Seniors Week, click here (PDF).