Finding Health Information at Your Library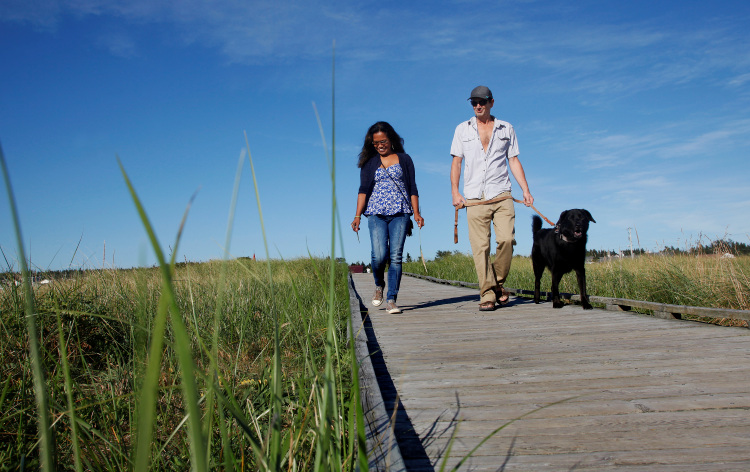 In this blog post, we've collaborated with Lara Killian, Librarian Educator at the NS Health Authority, for some straight-forward tips on finding health-related information at your library. Welcome Lara!
It can be tough to find good health information when you need it, and even harder to know where to start. Fortunately, there are many free resources to help you get started on your journey of finding the information you need, when it comes to your health.
The Medical Library Association has a clear guide to help you get started and understand what to watch out for when seeking reliable, authoritative information, and not just the first set of links Google leads you to.
Hospital Library Services at the Nova Scotia Health Authority (NSHA) has produced a Patient Guide for health information. It gathers together a range of high-quality and reliable online health information resources, selected by library staff. Nova Scotians can find information on everything from finding a family doctor and informational pamphlets on a variety of topics, to healthcare information for caregivers, and even lists of health-related mobile apps and podcasts - there is something for everyone.
Finally, the Nova Scotia Provincial Library has partnered with the NSHA's Hospital Library Services to include links to hundreds of patient and family health information pamphlets in all regional public library catalogues. These 'Patient Education Pamphlets' are created by hospital staff, including surgeons, registered nurses, dietitians, and more. They are written in plain language - generally at a 6th grade reading level - and are posted online as PDFs that are free to access. The pamphlets cover hospital-based procedures, diagnostic tests, information about diseases and conditions, and more. There is also a pamphlet with more tips on assessing health information on the internet . Several pamphlets are also available in French and Arabic.
Watch for NSHA pamphlets the next time you're searching a public library catalogue, or contact your local library for assistance in finding these pamphlets. Libraries are located across Nova Scotia, with friendly staff ready to assist.
Lara Killian, NSHA, and NSPL Staff