More Atlantic Canadian ebooks for Public Library Users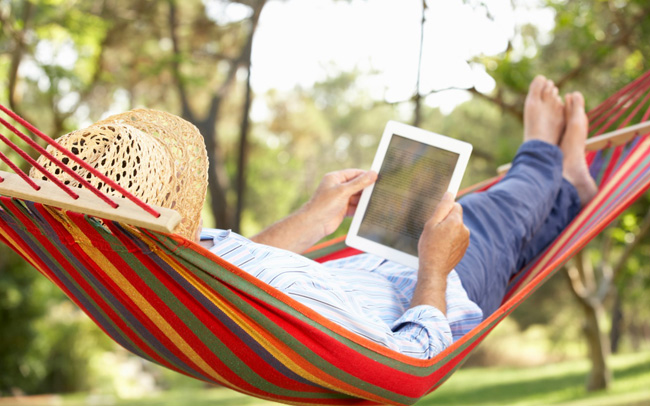 Public library users looking for local titles on their electronic devices now have hundreds of new choices.
The Nova Scotia Provincial Library, Halifax Public Libraries, and the Atlantic Publishers Marketing Association have collaborated to provide greater access to the region's ebooks through a project called Read Local.
"This innovative project puts hundreds of Atlantic Canadian authored and published ebooks onto Nova Scotia library users' devices," said Minister of Communities, Culture and Heritage Tony Ince. "Read Local makes it easier for Nova Scotians to borrow more Atlantic Canadian books from anywhere they can access the Internet."
Twelve regional publishers have signed agreements with the Nova Scotia Provincial Library and Halifax Public Libraries to provide free access to the ebooks for library users. The agreement can also be used to allow libraries to purchase new ebooks and to build relationships with additional publishers in the future. Outside of Quebec, this is the first provincewide agreement of its kind between libraries and locally based publishers.
"This collection offers Nova Scotians access to a wide selection of great local books in ebook form," said Heather Bryan, president of the Atlantic Publishers Marketing Association. "We expect the books to be very popular, which will be beneficial to both local publishers and authors, and that this will lead the way to more regional ebooks being available at local libraries."
More than 600 new ebooks are available across the province. The titles are a mixture of fiction and non-fiction, and cover a range of subjects for primarily adult readers. A selection of works appealing to young readers, including some French titles, is also available.
"We're very excited to put the best of our local authors into the hands of the public in the range of formats they're looking for," said Asa Kachan, Halifax Public Libraries chief librarian and CEO. "We're so grateful for the support of the province in making this happen."
Digital media collections have steadily increased in popularity in public libraries in recent years. Many library users have expressed interest in having more Canadian digital media content available through their public libraries.
According to Booknet Canada, about 17% of books sold in Canada in 2013 were ebooks.
The new titles, like all ebooks provided by Nova Scotia's public libraries, are available to anyone with a free public library card and access to the Internet.
To learn more about the initiative, visit the Read Local website.