Canadian Children's Book Week 2023
Free Virtual Visits with Award-Winning Canadian Children's Authors
May 1-5, 2023
Nova Scotia public libraries present this series of six virtual author and illustrator talks May 1-5, as part of Canadian Children's Book Week 2023.
Teachers, schools, classrooms, children and families across the province are welcome to attend! All events are hosted on Zoom.
To register your classroom, school group, family or child, please contact your local public library. Visit Public Libraries Map to find yours.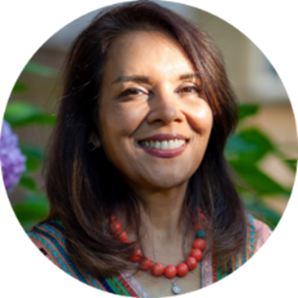 Farida Zaman
Author, Illustrator
Picture Books
Farida Zaman: Illustrating Children's Picture Books
Monday, May 1, 2023 | 10:45-11:45am
Farida will introduce you to the process of illustrating children's picture books and then guide you through a simple warm up exercise of sketching children's faces with different emotions. 
For Grades 2-3.

Dustin Archibald
Author
Middle-Grade Fiction, Teen Fiction, Graphic Novels
Dustin Archibald: Creating Chaotic Comics
Tuesday, May 2, 2023 | 1:30-2:20pm
Dustin will lead you through a fun, interactive workshop about learning how to write comic books. From stoic superheroes to ferocious felines, you will learn what it takes to make a comic book from start to finish and get a chance to create your own.
For Grades 3-7.

Marty Chan
Author
Picture Books, Middle-Grade Fiction, Teen Fiction, Non-Fiction, Hi-Lo for Reluctant Readers
Marty Chan: Folktales and Furry Tails
Wednesday, May 3, 2023 | 10:45-11:45am
Marty Chan combines storytelling, technical magic, and audience participation to bring Chinese folktales to life. He'll share the legend of the first rainbow and how it was created and then invite you to become one of the characters in the story. He'll also reveal the real-life cats who inspired his picture book, True Story, and share the creative process with some behind-the-scenes images of the illustrations in progress.
For Grades K-3.

Sadé Smith
Author
Picture Books, Beginning Readers
Sadé Smith Workshop 
Wednesday, May 3, 2023 | 1:30-2:20pm
You will hear more about Sadé's background and the inspiration for her book, Granny's Kitchen, before learning about the Shelly-Ann doll. You will enjoy exploring topics about Jamaican Culture, such as family, food, and language, while engaging children in their own experiences of Jamaica.
For Grades K-3.

Lydia Lukidis
Author
Picture Books, Beginning Readers, Non-Fiction, Graphic Novels
Lydia Lukidis: Crafting Nonfiction
Thursday, May 4, 2023 | 1:30-2:20pm
Have you ever wondered how can you write a short text based on facts and evidence, with nothing imagined? Welcome to the world of nonfiction, where every statement must be rooted in the truth. To get started, you will learn the importance of research and the quality of one's sources. Lydia will use her book Deep, Deep Down: The Secret Underwater Poetry of the Mariana Trench as an example. 
For Grades 2-6.

Joshua Goudie
Author
Picture Books, Beginning Readers, Poetry
Joshua Goudie: Shining a Light through the Darkness - Creating Positive Social Change with Spooky Stories
Friday, May 5, 2023 | 10:45-11:45am
It's no secret that scary stories provide thrills. But when handled correctly, a terrifying tale can also be the best way to share messages of love, empathy, and inclusion.  In this workshop, Joshua helps you examine stories that pack a fright (but won't keep you up all night). Drawing on Newfoundland and Labrador's unique local folklore, this collection of fantastical tales features an underlying message of how life's big problems (even the dark and scary ones) can be resolved without ever losing one's sense of wonder. This workshop will feature age-appropriate readings with keen attention paid to content and potential sensitivities. You will not be presented with stories that feature violence or life-threatening situations, but will instead focus on stories that are dark in tone (think: the works of Roald Dahl and Shel Silverstein).
For Grades 2-6.

Canadian Children's Book Week is Canada's largest celebration of reading, connecting Canadian authors and illustrators with children and teens across Canada. The month of events is organized by the Canadian Children's Book Centre, a national, not-for-profit organization founded in 1976.