March Break @ the Library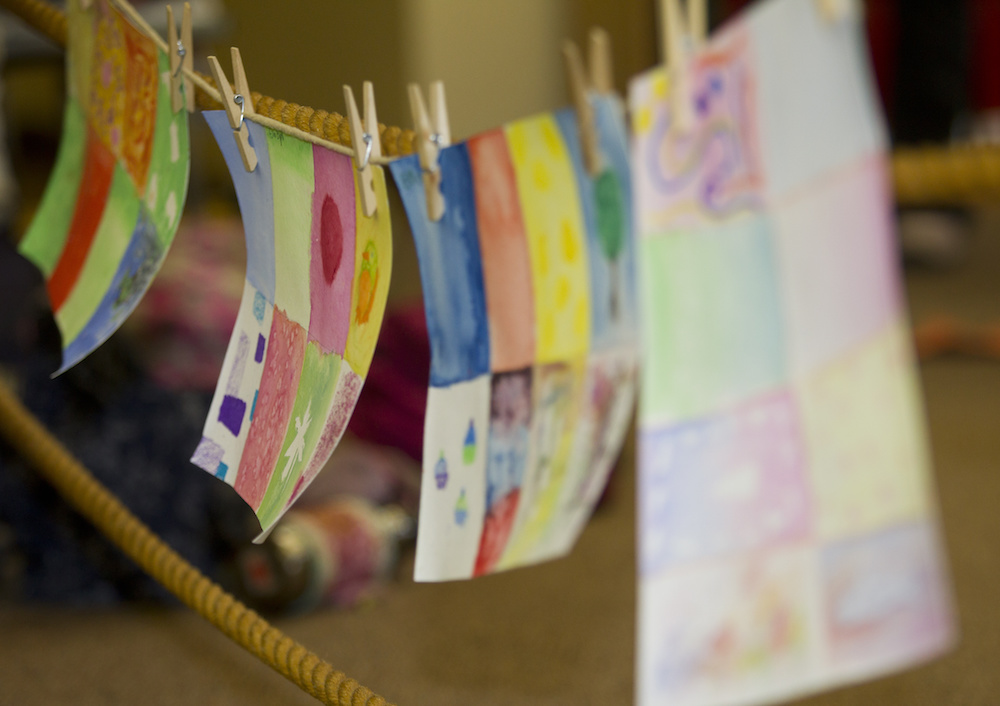 Stop by your local library this March Break, find out what's happening, pick-up books, movies, magazines and more. A number of libraries are offering free "Take-Home" craft kits, contests, scavenger hunts, and some in-person programming. Below is a sample of what's going on.
**NOTE: In-person programs are not taking place in all libraries, and have limited registration. Call ahead to register, or to find out what's happening.
Public libraries continue to offer a range of online programs for children and teens. Don't forget the many resources and services that are being offered online, including: e-books, e-magazines, databases, information and more.
Contact your local public library to find out what is happening in your area
Annapolis Valley Regional Library
March Breakiosaur Activity Pack:
Pick up a March Breakiosaur Activity Pack from your local library. It includes games, colouring sheets, jokes, and more. You can grab a bag of crayons, too, and a Dino Measuring String.
Tuesday, March 16 / 1pm -- ONLINE
For ages 10-17, we are offering Leather Mi'kmaq Art with Marlene Joudry. Register to receive a kit and watch on Facebook Live on for instructions. Kit will include materials needed to create a deer hide Mi'kmaq circle. Marlene will lead you in painting and decorating a Mi'kmaq design. Ages 10-17. Registration required.
Friday, March 19 / 2pm -- ONLINE
Sign up to get a kit, and watch online as Angela shows you how to create your own Mandala art!  All supplies Included. For ages 12 to 17. Registration required.
Jon & Leon St. Patrick's Day Puppet Show
Wednesday, March 17 /
Tune in to CBRL's Facebook page to view the show online.
Let's Talk Science Club
CBU's Let's Talk Science Club has developed take home science kits for kids. Available at CBRL branches during March Break (while supplies last).
March Break Activity Bingo
Take-home a March Activity Bingo from your Library branch – it's a bingo card filled with fun activity ideas to help fill your March Break. Return the completed bingo card to your branch for a chance to WIN a bag of cool stuff.
Colchester-East Hants Public Library 
Take-Home Craft & Scavenger Hunt
All week. Stop by your local library during March Break to pick up a take-home craft AND complete a scavenger hunt (there will be prizes)! All ages.
Bite-Sized Kitchen with Claire Gallant
Thursday, March 18 / 11am -- ONLINE
Learn how to make fun, healthy, and delicious recipes from scratch. Ages 5-12. Registration required.
Zoom Zoom with Little Ray's Reptiles
Friday, March 19 / 11am -- ONLINE
Meet and learn about some amazing live reptiles during Little Ray's Zoom Zoom Animal Show! Ages 5-12. Registration required.
A Tale of Two Languages Storytime – The Paper Bag Princess
Children's stories are printed in many different languages. Join Julie and Heeyeon March 18 on CPL's Facebook page as they read one of their favourite stories in both Korean and English. Stay tuned for a craft after the story!
Take and Make Kit: Among Us Plushie
Make your own Among Us plushies out of a sock! Sammy takes you through the steps to make your very own. Pick up your kit and follow along online. Call your local branch to reserve your kit.
Take and Make Kit: Hot Chocolate Bombs
Make your own hot chocolate bombs and enjoy a warm drink! Julie and Kristy show you how to make your own, pick up your kit from your local library and follow along online. Call your local branch to reserve your kit.
Monday, March 15 / 2pm -- ONLINE
Join us for a special March Break edition of Full STEAM Ahead to explore the wonderful world of Science, Technology, Art, Engineering, and Mathematics. We'll learn all about skyscrapers and build our own models using spaghetti and marshmallows. Ages 8-12. Registration required.
Nature Fun
Tuesday, March 16 / All day -- Cole Harbour Library
Feeling stuck in the house? The Library has just the thing to get you outside and exploring. Magnification glasses, nature journals, scavenger hunts, and so much more awaits you - register, pick up your kit, and start your journey today. All ages. Registration required.
Star Wars Jedi Academy
Thursday, March 18 / 2pm -- Halifax Central Library
Do you have what it takes to become a Jedi?  May the Force be with you as we train and celebrate all things Star Wars. Costumes are encouraged but they are not required. Ages 7-12. Registration required.
Pictou-Antigonish Regional Library
Take & Make Crafts!
This March Break, drop by your local library to pick up a free Take & Make kit to create your own cool craft! Supplies are limited! Kits available only while supplies last.
Drop-in Scavenger Hunts!
Oh no, some characters have escaped from their books on the library shelves! All this March Break week, drop by your local library and pick up a clue sheet from the main desk. Use the clues to find the missing characters in this book-themed Scavenger Hunt!
Rock Painting & 3D Designing
March 18 & 19 -- Antigonish Library
Turn rocks into works of art & design your own keychain using TinkerCad! All Covid-19 protocols will be followed (mask wearing, hand sanitizing social distancing, etc.). Registration required.
Art Attack
March 15-19 / 10am – Bridgewater Library
Every morning at 10am. Time to get creative! Join us each morning for a different art and craft project. Ages 4-8, older or younger siblings are welcome.
Drumming
Tuesday, March 16 / 1:30pm -- Lunenburg Library
Drop in anytime between 1:30 and 2:30 to learn some simple rhythms on the djembe! Ages 8+.
Clay Modelling
Thursday, March 18 / 10:30am -- Liverpool Library
Let your imagination run free with this fun, air-dry clay modelling session. Make your favourite animal, sculpt a fantastic landscape, or make a funny face – the choice is yours! Ages 5+.
Western Counties Regional Library
Grab-&-Go: Magic Blooming Flowers
In Celebration of Spring, cut, colour, and fold these magical water blossoms. Place the flower on a plate of water and see them magically unfold! Each bag will include one flower and one leaf template. Visit any of the library's 10 branches to pick up this Grab-&-Go bag during branch open hours.
Book Character Silhouette Scavenger Hunt
This March Break, visit the Digby library during open hours and complete our scavenger hunt featuring some of your favourite book characters. Each character is part of a puzzle. Solve the puzzle and earn a Prize. Ages 3-10.
Knit-N-Crochet Social
Friday, March 19 / 6pm -- Barrington Library
Join us in the library and enjoy some social time while working on your latest knitting or crochet project. This program is for ages 12 and up. Register by Thursday, March 18 as space is limited. Masks required. Participants are asked to arrive at least 5 minutes ahead of time to complete contact-tracing forms.