African Heritage Month – Non-Fiction Booklist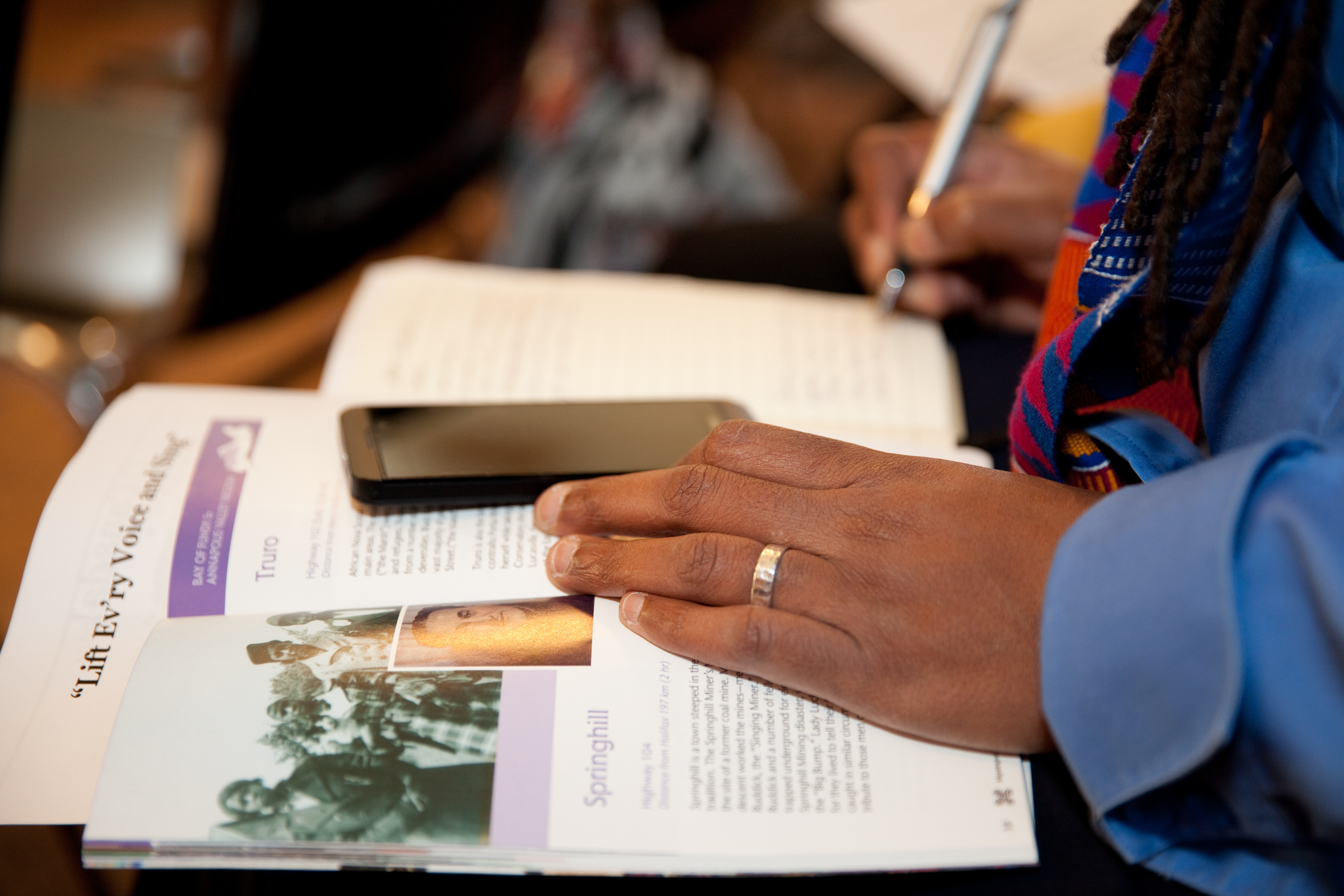 Public libraries across the province are celebrating African Heritage Month with programs and events for children and adults, book displays, activities, resources, and more.
You can find these find these texts, books of non-fiction, and more. Contact your local public library for more information, and find out what's happening - http://publiclibraries.ns.ca
The Spirit of Africville / selected and edited by the Africville Genealogy Society; with contributions by Donald Clairmont ... [et al.]. Formac Pub., c2010.
Halifax champion: black power in gloves / Robert Ashe. Formac Pub., 2005.
The times of African Nova Scotians. Volume two: a celebration of our history, heritage and culture / Delmore "Buddy" Daye Learning Institute, [2015].
Baskets of Black Nova Scotians / Joleen Gordon. Nova Scotia Museum, 2013.
Burnley "Rocky" Jones: revolutionary: an autobiography / by Burnley "Rocky" Jones and James W. St.G. Walker. Roseway Publishing, an imprint of Fernwood Publishing, 2016.
The Nova Scotia Black experience through the centuries / Bridglal Pachai. Nimbus Pub., 2007.
Historic Black Nova Scotia / Bridglal Pachai & Henry Bishop. Nimbus, 2006.
They called me Chocolate Rocket: the life and times of John Paris, Jr., hockey's first Black professional coach / John Paris, Jr. with Robert Ashe. Formac Publishing Company Limited 2014.
Viola Desmond's Canada: a history of blacks and racial segregation in the promised land / Graham Reynolds with Wanda Robson. Fernwood Publishing, 2016.
Sister to courage: stories from the world of Viola Desmond, Canada's Rosa Parks / Wanda Robson with Ronald Caplan. Breton Books, c2010.
The black battalion: 1916-1920: Canada's best kept military secret / Calvin W. Ruck. Nimbus Publishing, c2016.
Winds of change: the life and legacy of Calvin W. Ruck / Lindsay R. Ruck. Pottersfield Press, 2014.
The journey continues: an Atlantic Canadian Black experience / Craig Marshall Smith. Black Green and Red Educational Products & Craig Marshall Smith, [2011].
The hermit of Africville: the life of Eddie Carvery / Jon Tattrie. Pottersfield Press, 2010.
Redemption songs: how Bob Marley's Nova Scotia song lights the way past racism / Jon Tattrie. Pottersfield Press, 2016.