February is African Heritage Month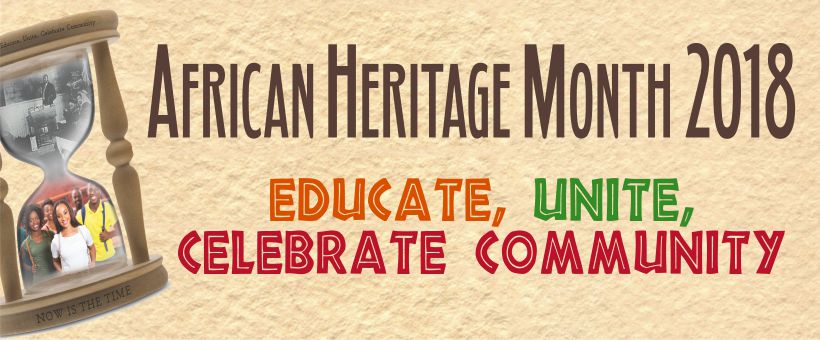 The theme for African Heritage Month 2018 is "Educate, Unite, Celebrate Community", to honour and pay homage to African Nova Scotians and their long legacy of uniting a passion that has provided a base to educate and celebrate an important part of Nova Scotia's culture and Heritage.
The theme embraces education and encourages all Nova Scotians to educate oneself about African Nova Scotian history, as we observe the United Nations International Decade for People of African Descent from 2015-2024.
For this year's African Heritage Month, the Nova Scotia Provincial Library will be posting a series of 4 booklists that celebrate African Heritage, including:
Fiction – February 1
Children & Teens – February 8
Non-fiction – February 15
Poetry – February 22
Public libraries across the province will be celebrating with programs and events for children and adults, book displays, activities, resources, and more.
The African Heritage Month launch take place Thursday, January 25 at the Halifax North Memorial Public Library - http://ahm.halifaxpubliclibraries.ca
Contact your local public library and find out what's happening - http://publiclibraries.ns.ca
Links:
Check out the African Heritage Month 2018 calendar on the African Nova Scotian Affairs website fo programs and events taking place across the province - https://ansa.novascotia.ca/calendar
African Nova Scotian Affairs – African Heritage Month - https://ansa.novascotia.ca/African-Heritage-Month
Nova Scotia Museum - https://museum.novascotia.ca/resources/african-nova-scotians
Nova Scotia Archives - https://novascotia.ca/archives/virtual/?Search=THans&List=all
Black Loyalist Heritage Centre - https://blackloyalist.novascotia.ca/
Black Cultural Centre for Nova Scotia - http://web1.bccnsweb.com/
Black History of Nova Scotia - A chronology of key events and achievements - http://ahm.halifaxpubliclibraries.ca/timelines/black-history-of-nova-scotia/
Halifax Public Libraries – African Heritage Month - http://ahm.halifaxpubliclibraries.ca/