2015 The Year in Re-Cap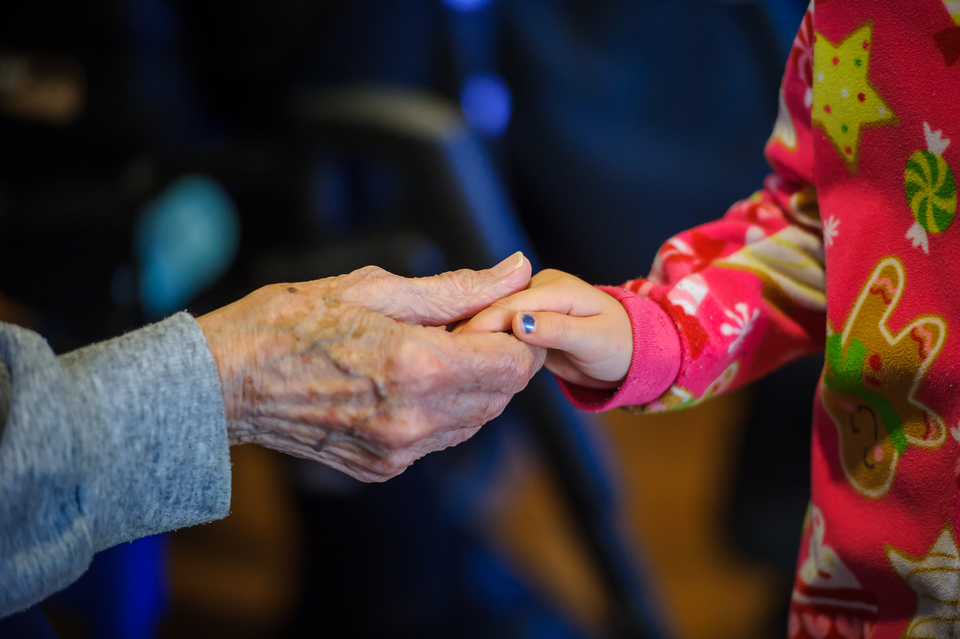 2015 was an exciting time for public libraries in Nova Scotia. In addition to the more than 19,000 programs put on by libraries across the province, more than 4 million library visits, and nearly 7 million items borrowed, there were many successes and milestones to celebrate.
SUMMER READING PROGRAM – PUPPET TOUR
The Panadream Puppet Theatre toured public libraries across Nova Scotia. With the assistance of a grant from the Nova Scotia Library Association, public library regions worked together to bring the theatre company, who specializes in marionette puppetry and has toured throughout the world, to visit the province. More than 1,000 children and families attended the shows, performed in public libraries from Yarmouth all the way to Sydney. The majority of the shows and some of the biggest audiences were in the smaller branches and rural areas, appealing to those who do not often have the opportunity to see professional children's performers in their communities.
READ LOCAL
Through the Atlantic Publishers Marketing Association, twelve regional publishers signed agreements with the Nova Scotia Provincial Library and Halifax Public Libraries to provide free access to more than 600 new ebooks for library users across the province, a project called Read Local. This is the first province-wide agreement of its kind between libraries and locally based publishers.
The titles are a mixture of fiction and non-fiction, and cover a range of subjects, primarily for adult readers. A selection of works appealing to young readers, and French titles are also available.
The new titles, like all ebooks provided by Nova Scotia's public libraries, are available to anyone with a free public library card and access to the Internet. To learn more about the initiative, visit the Read Local website.
ONE BOOK NOVA SCOTIA
This year's One Book Nova Scotia province-wide community reading program featured the award-winning title Just Beneath My Skin by Nova Scotia native and author Darren Greer. The 2015 campaign featured ten author readings in the months of October and November at libraries, colleges and universities across the province. This title was the winner of the 2015 Thomas Raddall Atlantic Fiction Award, and was also short-listed for the 2015 Jim Connors Dartmouth Book Award. 
LIBRARIES, MUSEUMS & ARCHIVES JOINT CONFERENCE
For the first time, the Nova Scotia Library Association (NSLA), the Library Boards Association of Nova Scotia (LBANS), the Association of Nova Scotia Museums (ANSM), and the Council of Nova Scotia Archives (CNSA) joined forces to offer an engaging, collaborative conference at the end of September 2015. The conference looked to explore ways libraries, museums and archives can work together and develop common interests, including practical ways to safeguard our cultural and written heritage.
HEALTHY LIVING AT THE LIBRARY
The Provincial Library has been working to develop a broad range of partnerships with health entities, including the Department of Health & Wellness and the Nova Scotia Health Authority, promoting the value of libraries as community spaces, and information resources that support healthy communities and citizens. 
October was Canadian Library Month and this year's theme was "healthy living", highlighting the role public libraries play in supporting Nova Scotians' health and well-being. A wide range of health-related programs and activities were scheduled throughout the month. 
In late October, through the support of the Provincial Library, the Nova Scotia Health Authority (formerly Capital Health) Patient Education Pamphlets were posted in all library catalogues in Nova Scotia. These are sources of reliable and locally produced medical information written by NSHA professionals, that are easy to read, and which bring familiarity to unknown medical procedures. Take a look by searching your local library catalogue for "patient education pamphlets".
Also, Dr. Robert Strang, Nova Scotia's Chief Medical Officer of Health, and Laura Emery, CEO/Chief Librarian at Eastern Counties Regional Library, co-wrote an article for the Doctors Nova Scotia newsletter, titled "Prescribe the Library" targeted towards doctors in Nova Scotia.
Warmest thoughts and best wishes for a wonderful holiday and a very happy new year. See you in 2016!