Libraries Celebrate Seniors!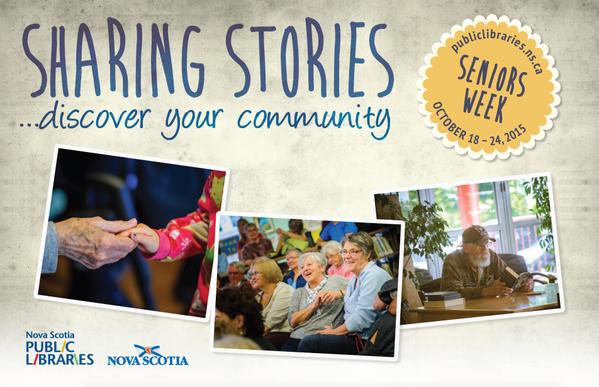 Nova Scotia Public Libraries' Seniors Week highlights programs, events, collections and services for seniors.  Seniors Week 2015 will take place from Oct. 18-24, with over 100 library programs and events planned across the province.
Seniors who participated in last year's Seniors Week said the programs offered were fun and informative, engaging and thought provoking. 
From arts to artifacts, programs on healthy living, travel, yoga, games, herbal medicine, book clubs, kitchen parties, cafes, genealogy, knitting, bike maintenance, music, storytelling, and more…. there is something for everyone.
Check out Seniors Week 2015!  For a listing of this year's programs and events taking place during Seniors Week, please click on the link below:
http://nsplweb.library.ns.ca/socialmedia/seniors_week_2015_events.pdf