Your Local Library: a Community Health Resource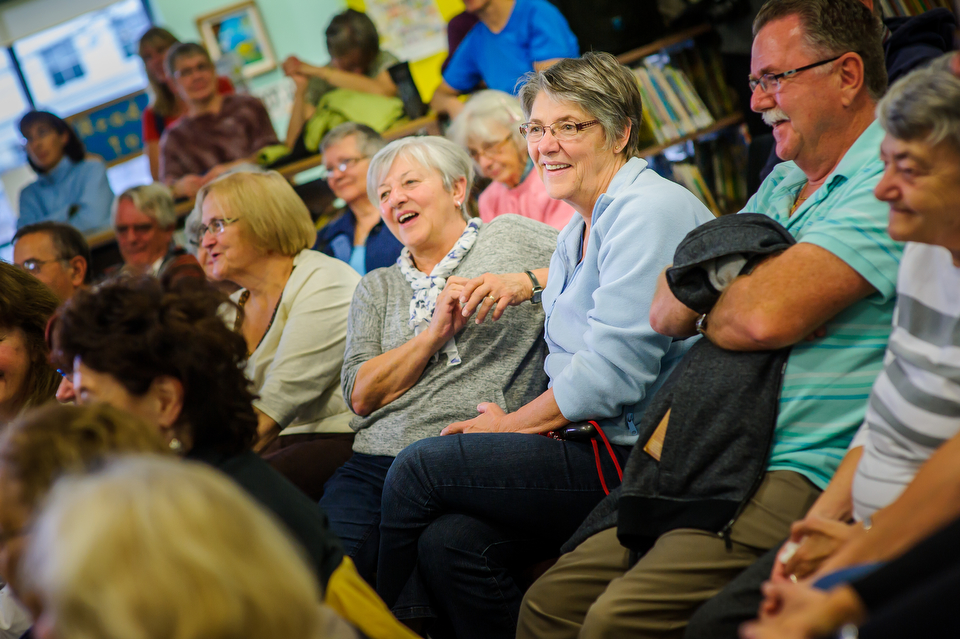 Did you know that visiting your local public library could help you improve your health and well-being?  Nova Scotia's public libraries and their partners provide health-related information, programs and activities in communities throughout the province.
Library staff have time and training to help you find health information at your reading level and in the format you need. Books, articles, or pamphlets in print or electronic format or both are all available to you at your local library.
In addition to books, libraries provide internet access, and can help by performing database searches, which offer more targeted health information than a general Google search will provide.
Public libraries also offer a wide variety of health-related programs and activities, such as presentations from professionals on mental and physical health, early literacy programs, programs for seniors, flu clinics, and healthy and active living sessions on a variety of topics including nutrition, stress management, child care and elder care.
The libraries, through the Provincial Library, have partnered with organizations like Cancer Care Nova Scotia, to ensure that collections of reliable health-related materials are available in all 79 libraries across the province. Other topics include breast cancer, Alzheimer's disease, breastfeeding, and mental health.  The purchase of these books is funded through special grants and partnerships with the organizations.
Nova Scotia's public libraries also offer community spaces for people to come together, reading and homework programs to support children in schools and activities to keep them engaged, community partnerships to develop healthy communities and more.
The Provincial Library also work with the IWK to ensure every new baby born in the hospital has a temporary library card, allowing a parent to easily access free information to better care for – and read to – their baby. According to the World Health Organization, a person's ability to find, read and understand information has the greatest impact on their health. Early literacy is vital, and libraries are important partners.
Each year during Seniors Week (Oct. 18-24, 2015) the public libraries provide information and host events and activities of special interest to seniors.
All this service is free.
Last year more than 263,000 people attended programs at Nova Scotia's public libraries. A visit to the library won't replace your annual check up but could help you become a better informed patient and help you and your family to be healthier.
Visit your local library this October, Canadian Library Month, renew or register for your free library card, and find out what is happening.
To find your local public library visit: publiclibraries.ns.ca
Written with Dr. Robert Strang, Nova Scotia's Chief Medical Officer of Health.