Hackmatack Back For Its 17th Year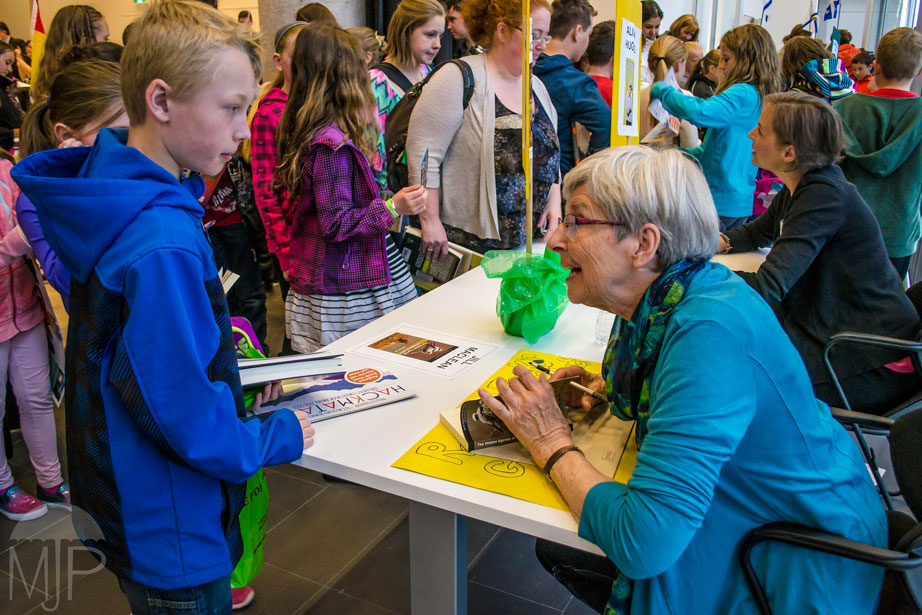 The Hackmatack Children's Choice Book Award is a literary program especially designed for young readers and is back for its 17th year. This exciting reading program for children in Grades 4, 5 and 6 introduces thousands of young readers from all over Atlantic Canada to great Canadian books and authors.
Students themselves get to choose the winners. Children aged nine to twelve read from a selection of outstanding Canadian books in four reading categories: English fiction and non-fiction, and French fiction and non-fiction. The Hackmatack Award serves to promote and advance reading and literacy among school-aged children in Atlantic Canada.
Schools across Nova Scotia receive free a complete set of the Hackmack titles from the Nova Scotia Department of Education & Early Learning.
Registrations are now being accepted from schools, libraries and community groups in the Atlantic region. The deadline for registrations for this year's Hackmatack program is December 31, 2015. Hackmatack is a terrific way to get children reading.
Register your grades 4 to 6 class or group, read the books, and vote.
Visit the hackmatack.ca website for more information.
Download the Project Kit, the program runs in both French
and English.
Hackmatack Nominated Authors Touring Across Nova Scotia
A number of public library regions will be hosting nominated authors. The authors will be doing readings at schools and talking to kids about their books and the craft of writing. The winning authors will be named at the Gala Awards Ceremony, happening on April 29th in Moncton, New Brunswick.
The following authors will be touring across Nova Scotia in April 2016:
Pictou-Antigonish Regional Library –
 Nancy Runstedler, author of Pay It Forward: Small Acts, Big Change
Western Counties Regional Library –
Dave Atkinson , author of Wereduck
Cumberland Public Libraries –
Sharon McKay, author of The End of the Line
Cape Breton Regional Library –
L.M. Falcone, author of The Ghost and Max Monroe Case #1: The Magic Box
South Shore Regional Library –
Charis Cotter, author of The Swallow: a Ghost Story
Peggy Kochanoff, author of Be a Wilderness Detective
John Wilson, author of Graves of Ice: The Lost Franklin Expedition
Halifax Public Library –
Charis Cotter, author of The Swallow: a Ghost Story
John Wilson, author of Graves of Ice: The Lost Franklin Expedition