Canadian Children's Authors Tour Across Nova Scotia in May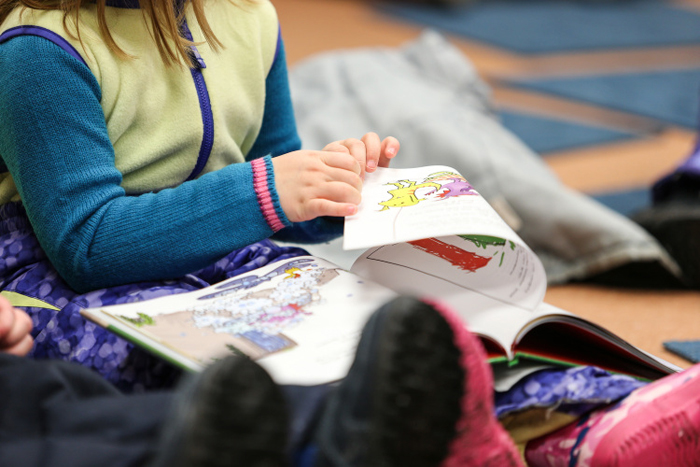 Canadian Children's Book Week – May 2-9, 2015
Canadian Children's Book Week is an annual event celebrating Canadian children's books and the importance of reading, with children, teens, and adults participating in activities all across the country.
This year's theme is "Hear Our Stories: Celebrating First Nations, Métis & Inuit Literature". The free online theme guide focuses on books written by and about members of Canada's First Nations, Métis, and Inuit communities, and provides activities for using these books in the classroom, library, or at home.
Children's author Andrea Beck will be touring libraries and schools across Nova Scotia. Andrea Beck is the author-illustrator of the beloved Elliot Moose picture books and TV series. She has recently produced the best-selling Goodnight, Canada and its sequel, Good Morning, Canada. See her tour dates below.
Wolfville – May 2

Inverness – May 4

Antigonish – May 5

Pictou – May 5

Dutch Settlement – May 6

Spryfield – May 6

Halifax – May 7

Barrington – May 8

Shelburne – May 8

Halifax – May 9
Hackmatack – May 4-7, 2015
Also taking place is the Hackmatack Children's Choice Book Award, a reading program designed to advance literacy and foster a joy of reading among Atlantic Canadian children in Grades 4, 5, and 6.
Nominated authors tour libraries and schools across the provinces, the winning author is named at gala Awards Ceremony, happening this year in Halifax on May 8. The following authors will be touring across Nova Scotia in May:
Books by all these authors are available through public libraries across Nova Scotia. Contact your public library for more information.