March Break 2015 – Public Library Programs & Activities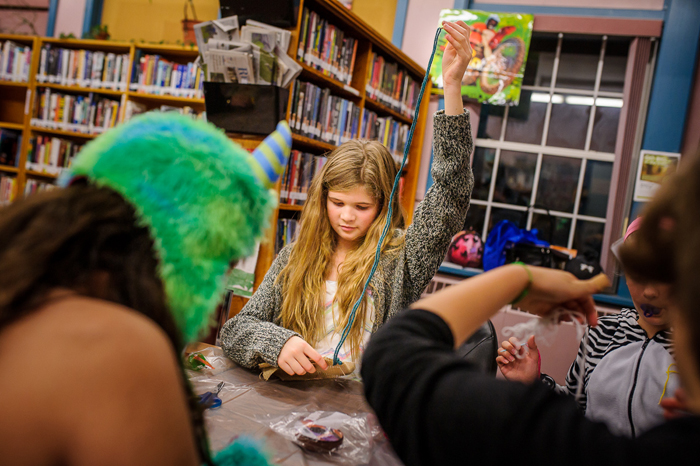 As schools close and go quiet over the March Break holidays (March 16-20), public libraries across Nova Scotia come alive with programs, events and activities for families, teens and kids of all ages.
Listed below are just some of the hundreds of programs that are happening in public libraries across Nova Scotia during March Break:
Western Counties Regional Library
Minecraft – Yarmouth
Wii for Kids / Wii Drop-In – Shelburne, Lockeport
Lego Mania / Lego Club – Digby, Barrington, Shelburne
Gross Me Out! – Pubnico, Lockeport
Spy Academy – Oxford
Grossology / Mad Science – Amherst, Parrsboro
Happy Unbirthday – Advocate, Amherst
Dino Discoveries – Pugwash
What do you see?: Exploring the Natural World, Inside and Out – Lunenburg, Bridgewater, Liverpool
Coding with Kids – Lunenburg, Bridgewater, Liverpool
March Break Family Concert with Andy and Ariana – Lunenburg
March Break Family Film: Finn on the Fly – Bridgewater
Eastern Counties Regional Library 
Robot Day (with LEGO Wedo and Mindstorms) – Sherbrooke
Minecraft tournament – Port Hood
3D Printing workshops – Port Hawkesbury, Guysborough
Video Game Making Workshops – Mulgrave, Petit de Grat
Colchester-East Hants Public Library 
Minecraft Scavenger Hunt – Stewiacke, Truro
Fandom Designers – Truro
Tween Lego at the Library – Truro
Crafternoon – Mount Uniake
Annapolis Valley Regional Library
Art Lab / Art Attack – Kentville, Port Williams
Drumming with Kadijah – Hantsport, Lawrencetown, Bridgetown, Wolfville, Berwick
Lego Programs (Robotics, LegoRama, Stop Motion Flick) – Kentville, Windsor, Bridgetown, Berwick
Magic Show with Al Bernard – Kentville
Pictou Antigonish Regional Library
Little Ray's Reptile Zoo – New Glasgow, Westville
Craft Programs – Trenton, Stellarton, New Glasgow, River John
Writing Workshop for Teens – Antigonish, New Glasgow
Lego Robotics – River John, Pictou
Claymation Workshop – Baddeck
Let's Talk Science – Sydney
Lego Programs – Dominion, Glace Bay, Louisbourg, New Waterford, Reserve Mines
Puppet Shows – Baddeck, North Sydney
Mad Science – Bedford, Halifax North, Central, J.D. Shatford, Tantallon, Cole Harbour, Alderney Gate
Maritime Reptile Zoo – Cole Harbour, Dartmouth North, Halifax North, Sheet Harbour, Bedford, Musquodoboit Harbour, Woodlawn
Minecraft – Keshen Goodman, Central, Sackville
Music, Art, Crafts, Movies, Puppet Shows and more – check the website to find out what's happening at your local branch
For more information about these programs, please visit the associated region's website. To find the closest library branch in your public library region, check out the map posted on the our website!