Girl Power! at the Berwick Library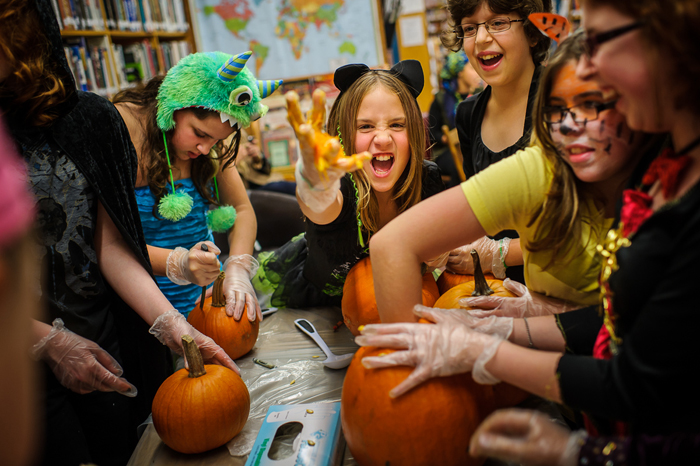 The Annapolis Valley Regional Library hosts a monthly event called Girl Power for girls aged 10 to 15. At these events the group tells stories, makes crafts, journals, and plays games. 
A Halloween gathering hosted an assortment of ghouls at the Berwick Regional Library. Nine youth were led in activities by Shelly Cox, a clerk at the library.  
"You should have Girl Power every week!" said one of the girls as they gathered.
For the October gathering, the group set out to make Halloween bags with apple-cinnamon potpourri. The group was soon busy sewing, singing songs, and discussing their favourite movies. Shelly helps those who aren't used to using a needle and thread and soon the group has begun to paint their creations. The room is lively with conversation, joking, and music. Two of the girls put on an impromto performance of "Hallelujah" to great applause.
After finishing up their crafts, having snacks, and telling a few ghost stories, the group begins the last actvitity of the night--pumpkin carving! 
"I like ripping the guts out of pumpkins!" shouts one girl. The night concludes with nine happy girls covered in pumpkin, laughing and joking with one another. They finish off the evening with writing in their Girl Power! Journals about the evening's program and what they're looking forward to next month.